Mary Slechta is the 2021 Winner of the Kimbilio National Fiction Prize, selected by Carolyn Ferrell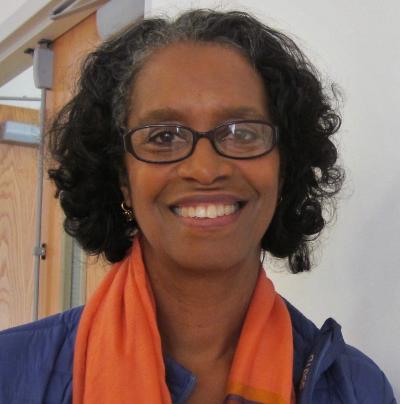 Kimbilio and Four Way Books are pleased to announce that Mary Slechta has been selected as the winner of the 2021 Kimbilio National Fiction Prize. Ms. Slechta's book, Mulberry Street: Stories, will be published in the spring of 2023 by Four Way Books. The judge for this year's prize was celebrated author Carolyn Ferrell (Dear Ms. Metropolitan, 2021), who described the winning collection as "incredibly inventive and innovative in its form…[and] an illuminating vision of a Black past, present and future.
Mary McLaughlin Slechta grew up in a tiny world carved out of New England by southern African-Americans and Jamaicans. She is author of The Spoonmaker's Diamond (Night Owl Press) and a poetry collection, Wreckage on a Watery Moon (FootHills). Her work appears in journals and anthologies including Mom Egg Review, Rattle, and Black Lives Have Always Mattered (2LeafPress), and is forthcoming in Jelly Bucket, midnight & indigo, and Best Small Fictions 2021. A Pushcart nominee, recipient of the Charlotte and Isidor Paiewonsky Prize from The Caribbean Writer, and two-time poet-in-residence at the Chautauqua Institution, she is a Kimbilio Fellow and editor with great weather for Media.
The Kimbilio National Fiction Prize is a collaborative project with Four Way Books. The first book in the series was Melanie S. Hatter's Malawi's Sisters, published in the spring of 2019 by Four Way Books and selected by Edwidge Dandicat.
https://kimbiliofiction.com/wp-content/uploads/2022/04/thumbnail.jpg
404
400
integritive
https://kimbiliofiction.com/wp-content/uploads/2022/04/logo-white.png
integritive
2021-08-11 20:10:47
2021-08-11 20:10:47
Mary Slechta is the 2021 Winner of the Kimbilio National Fiction Prize, selected by Carolyn Ferrell